Referral Dashboard
Updated a month ago
Great news! We now have a referral dashboard where you can quickly and easily get your referral code or URL, and be able to see and apply your rewards!
Here is some more info on how referrals work!
How to access the Referral Dashboard
Step 1: Click on this direct link or if you're in your customer portal, click on the Refer Friends - Get $10 button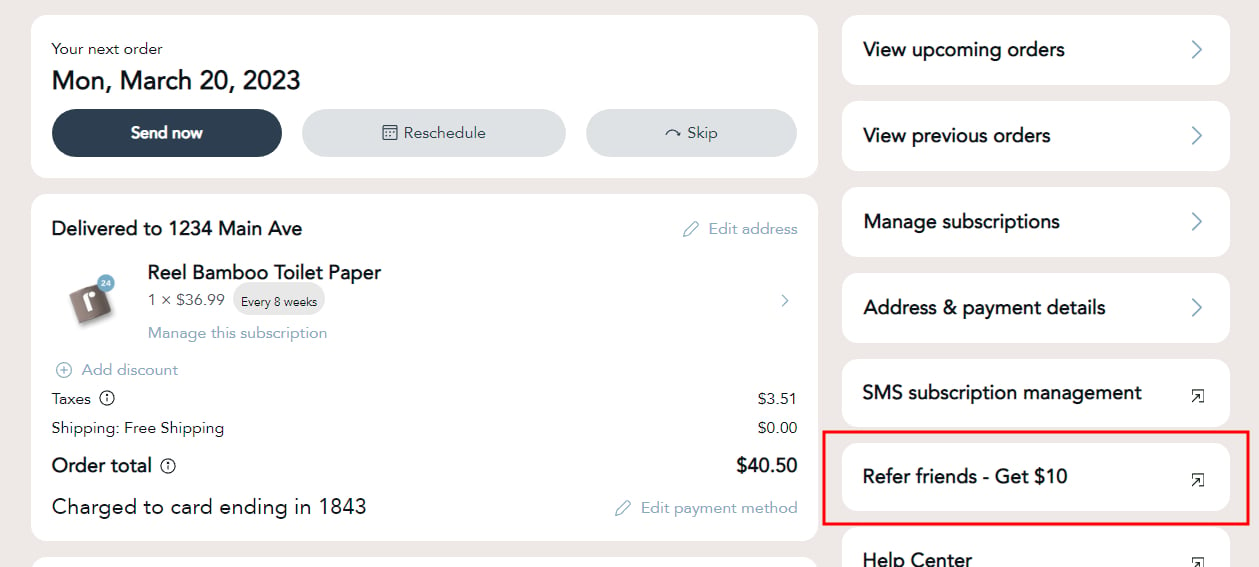 Step 2: Sign in using your account email address
Step 3: You will be prompted to enter a 4 digit access code from your email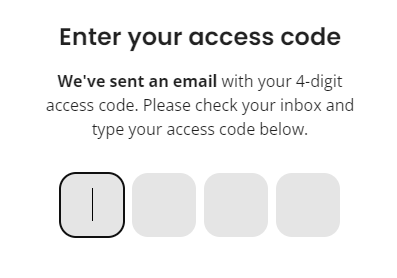 Step 4: Your referral dashboard!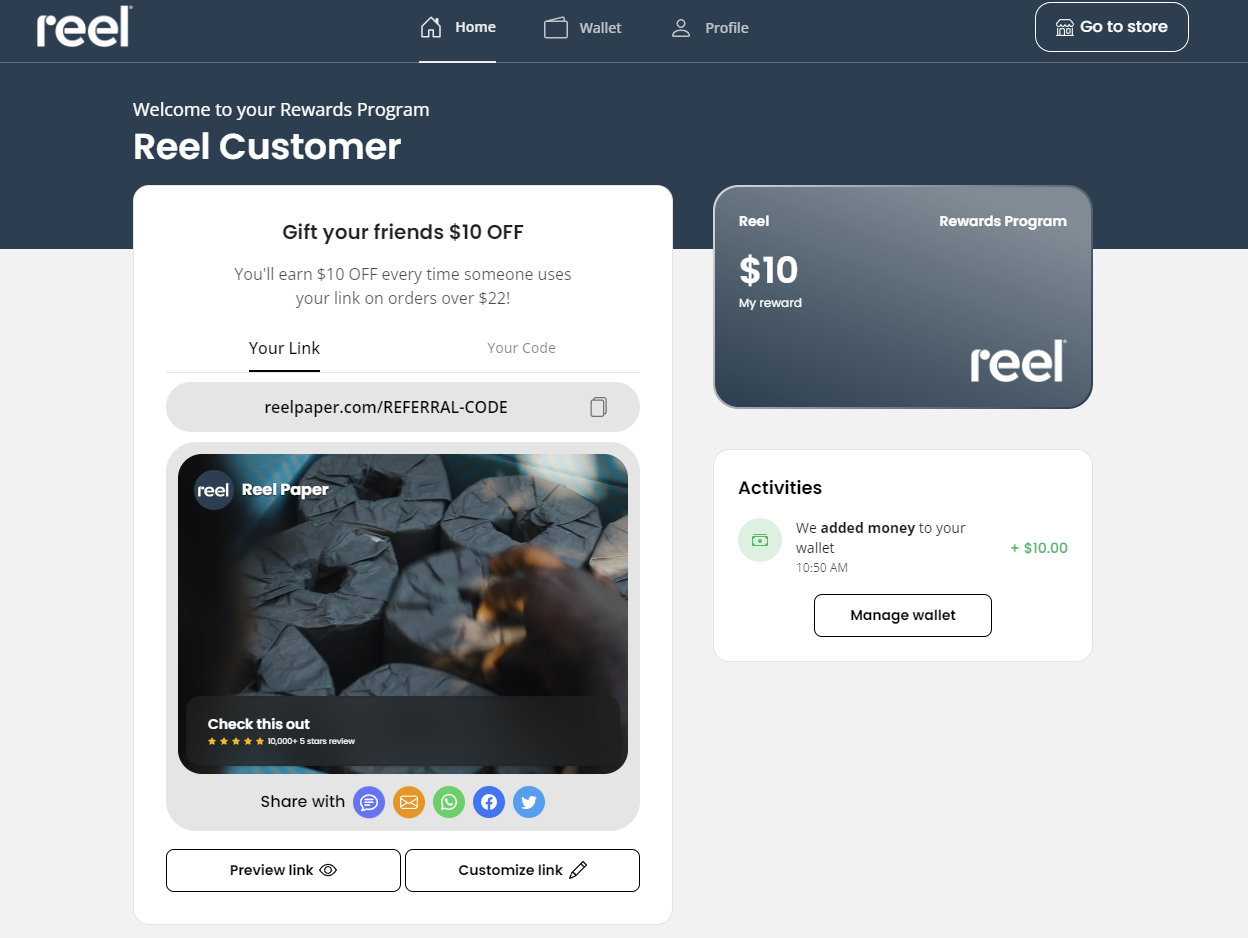 Breaking down your referral dashboard
The referral dashboard is broken into three pages, located at the top of the screen - home, wallet, and profile
Home
Here you can:
easily see your total reward amount
see your reward activity
copy & easily share your gift link - if they click on that link, they will be taken to a page where they can choose their product with the discount already applied

you can also customize the gift link, preview those changes, and quick share it across social media

copy & easily share your gift code - friends or family can manually enter the gift code at checkout
Wallet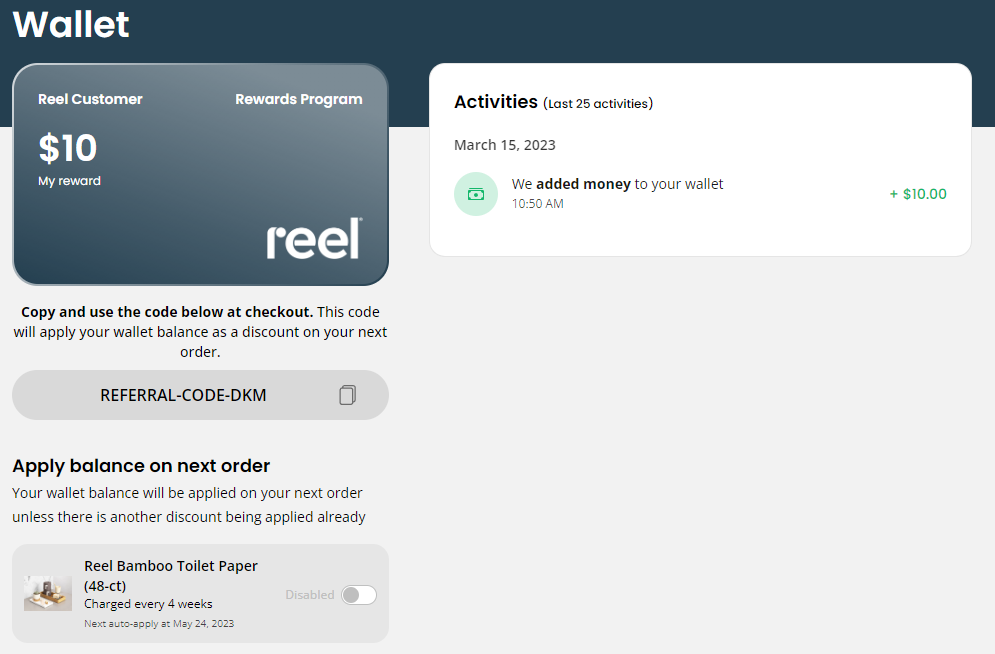 Here you can:
easily see your total reward amount
copy your referral code, to enter at checkout or to manually enter on your next order in your customer portal
apply balance on next order - toggle this on to have our system automatically apply your full reward amount to your upcoming order

once the balance has been applied and the order is successfully placed, this button will toggle off. If you want to add future funds automatically to the next order, you will need to toggle it on again
the discount amount will added to your most expensive subscription product; if you have duplicate subscriptions, it will be applied to the subscription product with the upcoming order
if you prefer to have the discount amount added to another subscription, please toggle the auto-apply off and manually copy the code and enter it in your customer portal

easily see your recent referral activity
Profile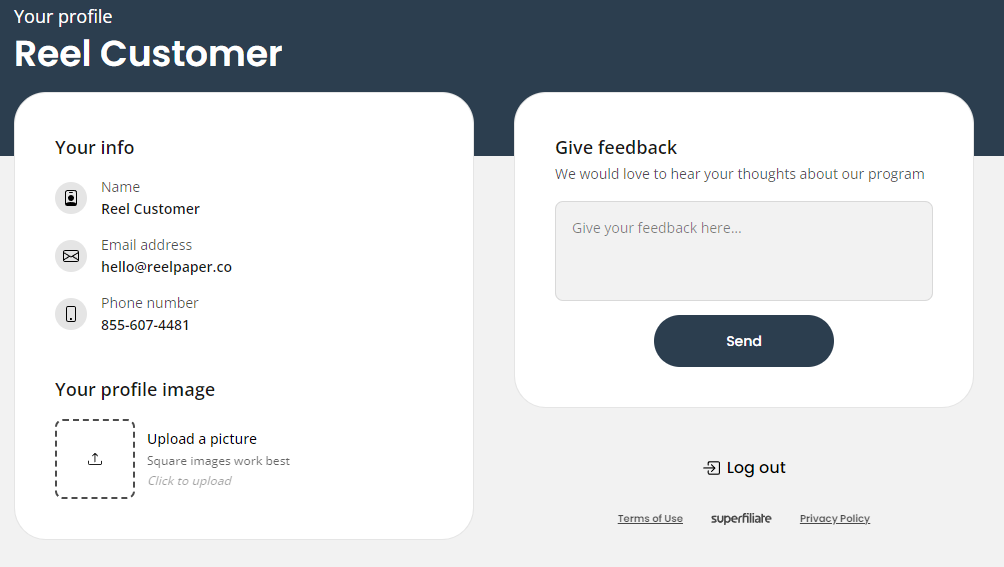 Here you can:
edit your referral dashboard information

please note: changing this information only affects your referral dashboard and not your account or subscription information

send feedback
Was this article helpful?