How do I update my credit card?
Updated a month ago
Step 1: Login to your Reel Account
enter your account email and you will be emailed a 4 digit code. If you've added your phone number to your account, you will also receive the 4 digit code via text message
Step 2: Under the upcoming order section, click on the Edit payment method link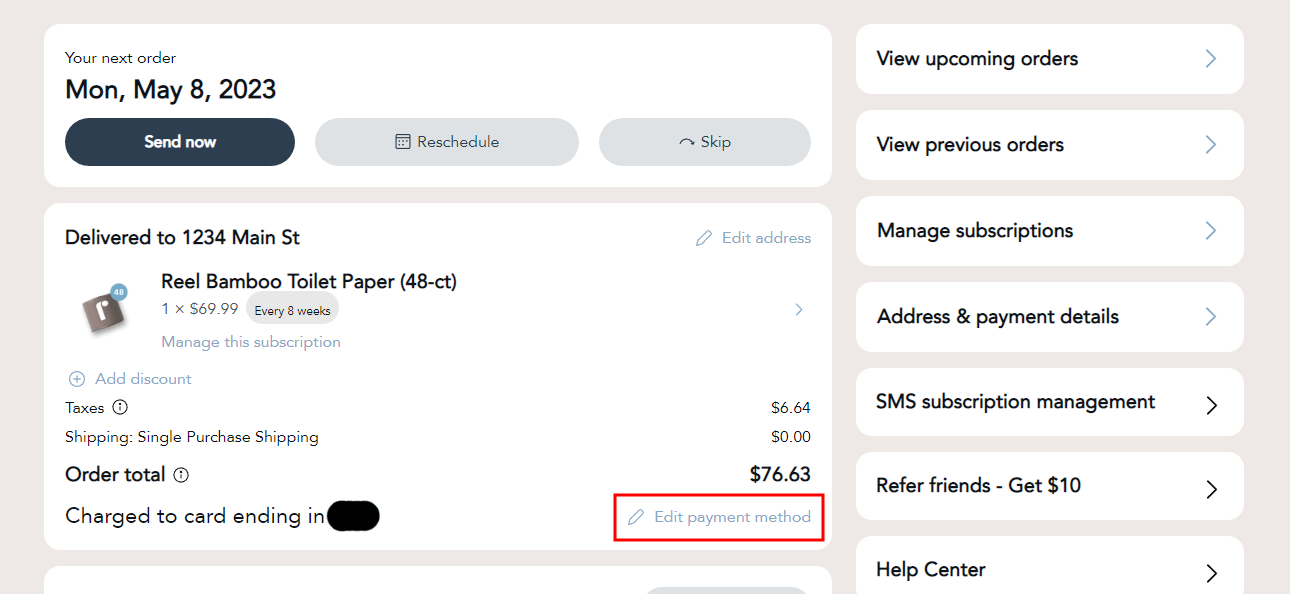 Step 3: Enter your new card details in the pop up that appears and click Add payment method
You can also have the new card be applied to every subscription in your account by clicking the "Update all of my subscriptions to use this payment method" button right above the Add payment method button
For newer customers using the Shopify Checkout Integration, in your customer portal, you can update your payment and billing information by clicking the Send update email button in your customer portal - please follow the instructions in the email.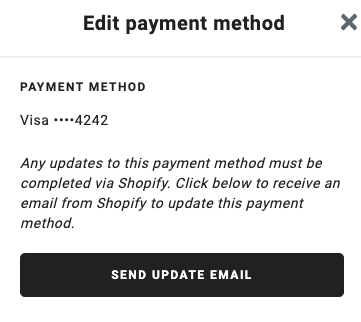 ---
Please note: if our system has been trying to process a charge, updating your credit card will attempt a new charge. Updating the card on file at any other time (meaning, when you're not expecting a subscription renewal or order) will update the card for all future orders.
---
To manage your payment methods
To manage your payment methods, click on the Address & payment details button on the sidebar (on mobile, this button will be located at the bottom of the page)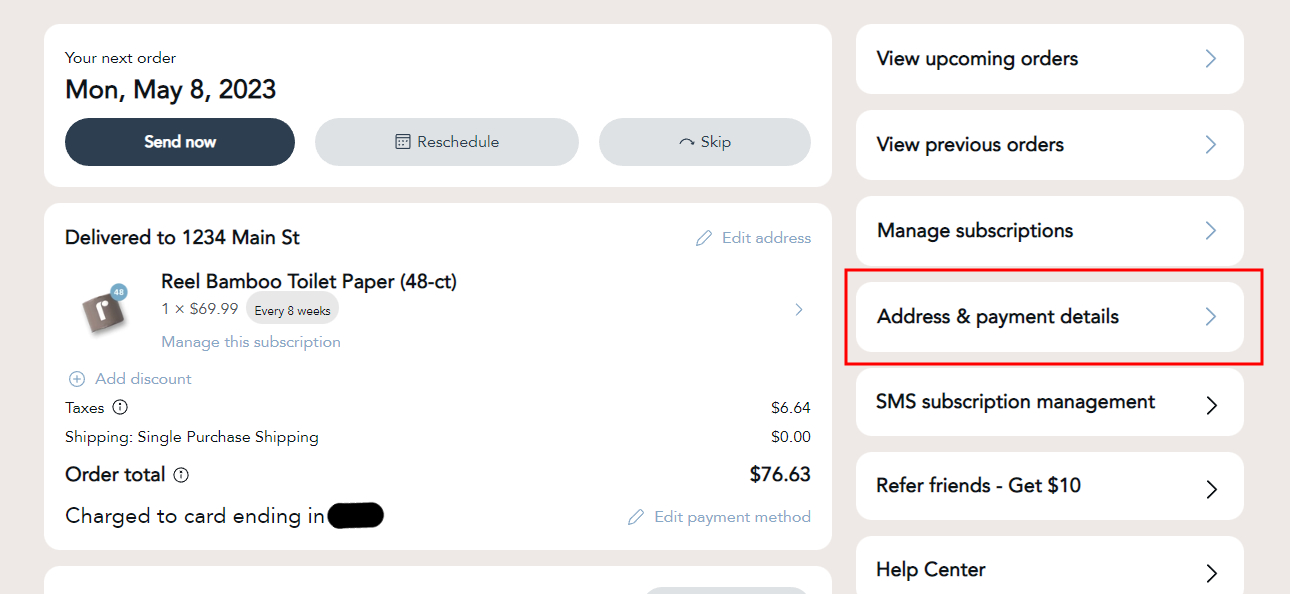 On the next page, click on Manage payment methods button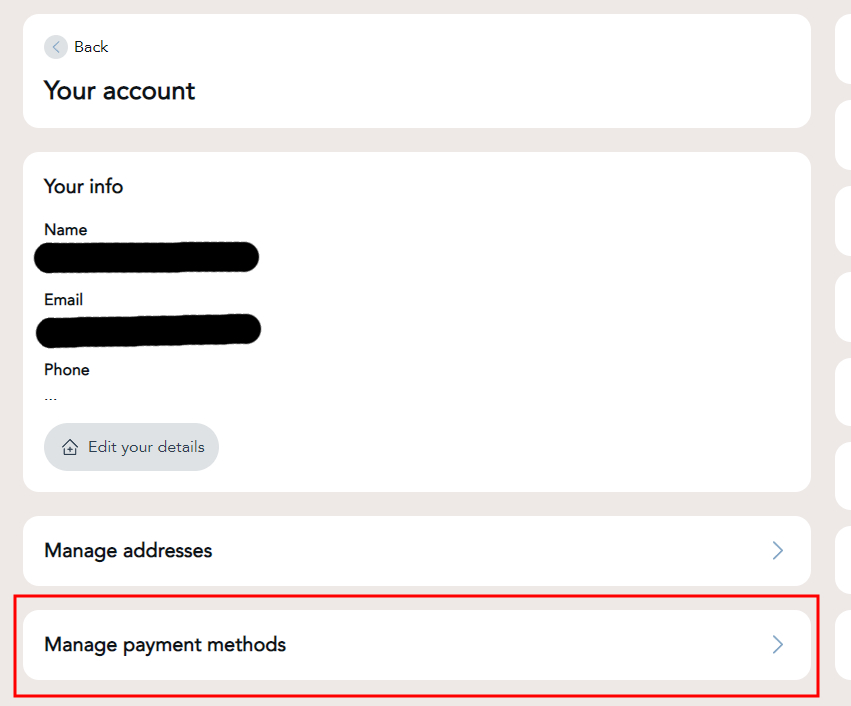 From here you can add, edit, or remove payment methods

---
Worried about card safety? Don't be - by using a 3rd party payment processor, all that shows up in your account is the last 4 digits of your card (which is more of a reference for our customers to know which card they used).
---
Was this article helpful?